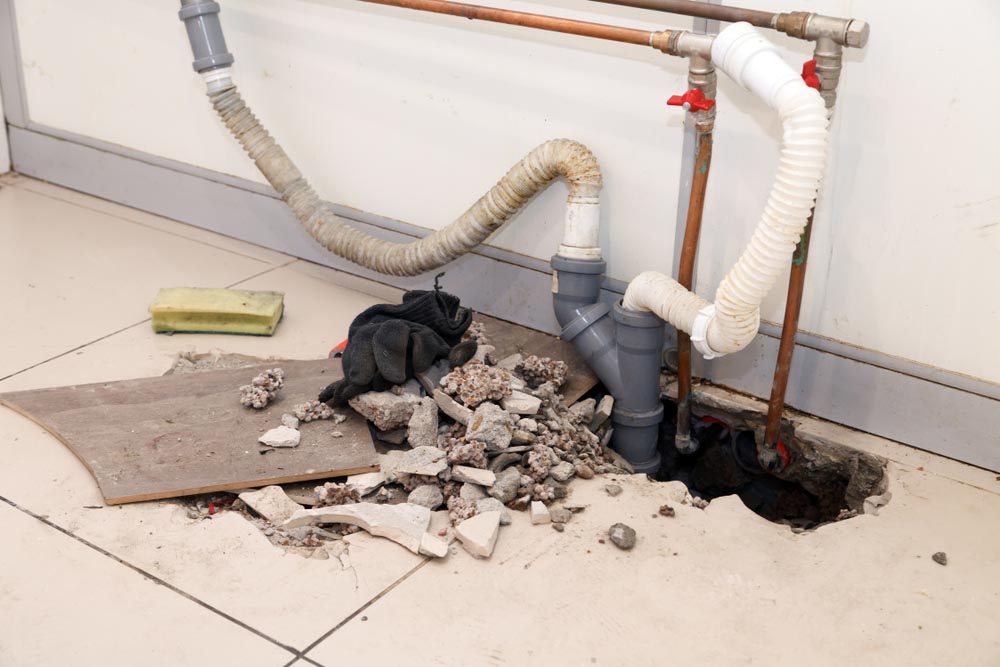 Pipe leaks can be frustrating and costly to fix. If you're experiencing leaks in your pipes, you may be wondering what could be causing the issue. Speedy Rooter Plumbing, local experts in trenchless pipe lining in Charlottesville, VA, has compiled a list of the top four reasons why pipes are leaking.
1. Age
Over time, pipes can corrode and weaken, leading to leaks. If your pipes are old, consider replacing them. One option to consider is CIPP pipe lining which helps strengthen pipes and improve their lifespan without the need for costly and disruptive digging.
2. Tree roots
Trees and other plants can grow roots that penetrate and damage pipes. If you suspect that tree roots might be causing your leaks, you can contact one of the many pipe lining companies in your area for assistance. As a leading pipe lining company, Speedy Rooter Plumbing can provide you with efficient and long-lasting solutions.
3. Poor installation
If your pipes were not installed properly, it could lead to leaks. To fix this issue, you should contact the company that installed your pipes or hire a professional to assess the situation and recommend a solution. Cast iron pipe lining can be a good option for poorly installed pipes.
4. Sewer issues
If you're experiencing leaks in your sewer pipes, it could be due to blockages or damage caused by tree roots or other debris. In this case, you may need to call a professional specializing in sewer pipe lining to repair the damage and restore proper function to your pipes.
There are many potential reasons why your pipes might be leaking. From age and tree roots to sewer issues and poor installation, it's important to identify the cause to determine the best action. If unsure how to proceed, it's always a good idea to consult a professional pipelining company like Speedy Rooter Plumbing for advice and assistance. Contact us today to schedule an appointment.
When in need of basic and emergency plumbing services, call Speedy Rooter Plumbing. We are the team that you can trust for services from a reliable plumber in Charlottesville, VA, and nearby areas. We have a committed team of well-trained professionals waiting to address your needs. Call us today or fill out the form on this site to schedule your appointment.