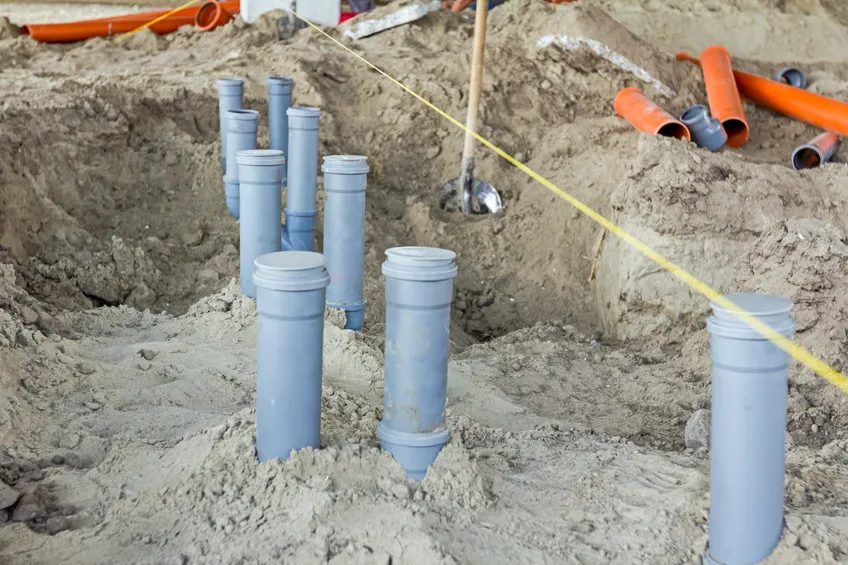 For most homeowners, the words "septic tank problem" are the stuff of nightmares. Septic tank issues can be messy and extremely costly. As the expert in drain field restoration in Charlottesville, VA, Speedy Rooter provides services that will get your system back on track without breaking the bank.
Drain Field Rehabilitation
In most cases, drain field rehabilitation is required when the ground around the tank becomes saturated and unable to process the wastewater appropriately. The average septic system consists of the tank itself as well as a drain field, which is the area into which the wastewater drains. At times, especially in geographical areas with a lot of clay in the soil, this drain field can become compacted, reducing the amount of wastewater it can efficiently hold. This can result in "squishy" spots or spots that do not seem to dry.
Speedy Rooter's drain field restoration services start with pumping, cleaning, and inspecting the septic tank to look for cracks, breaks, or other defects, and to examine the baffles. Upon locating the drain field, the drain lines are hydro-jetted to remove any debris and buildup. This process is often all that is needed to get things flowing smoothly again.
TerraLift Septic Repair
However, there are times when TerraLift septic repair is required. This is a process in which a machine creates air pockets, called fissures or veins, in the soil, loosening it and making it less compact. It is a procedure very similar to aerating or plugging your lawn.
The TerraLift machine creates these air pockets and tiny polystyrene beads are then blown into these spaces to maintain them and keep the soil from compacting again. TerraLift is not a short-term solution and should provide service long into the future.
If you find yourself in need of a friendly, professional drain field restoration company, Speedy Rooter is here to help. Give us a call today to schedule a consultation.
When in need of basic and emergency plumbing services, call Speedy Rooter Plumbing. We are the team that you can trust for services from a reliable plumber in Charlottesville, VA, and nearby areas. We have a committed team of well-trained professionals waiting to address your needs. Call us today or fill out the form on this site to schedule your appointment.