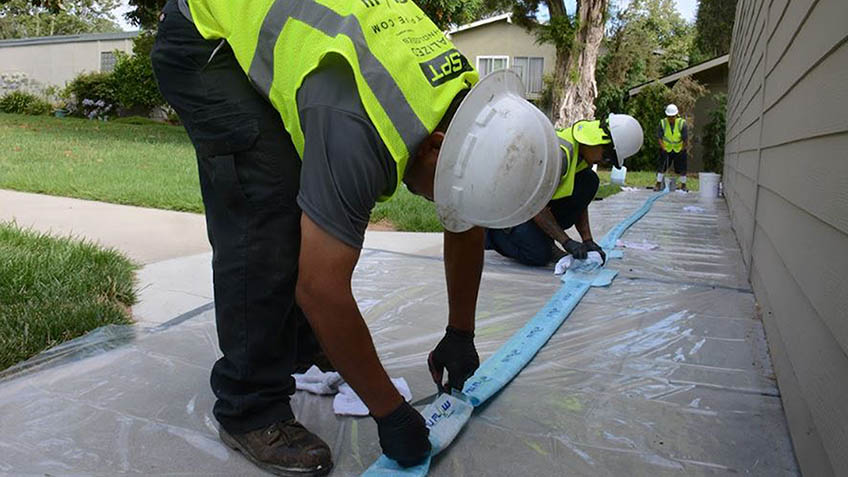 Trenchless repairs are known for being an efficient and less-invasive alternative to traditional methods, making them a popular choice among home and property owners. However, this method of repair isn't always ideal for every situation. In fact, at Speedy Rooter Plumbing, there are several factors that we consider before recommending trenchless pipe lining in Crozet, VA. We discuss these below:
The extent of the damage
If the damage is localized to a small area, trenchless repairs are ideal. This is because we won't have to dig large areas of your property to repair a small part of your sewer system. Additionally, most pipe lining companies can complete the repairs within a few hours, allowing you to go about your day with minimal disturbances. For more widespread damage that requires us to repair or replace a large part of your sewer lines, traditional repairs may be more appropriate.
The age of the pipes
Older pipes are more likely to suffer damage due to corrosion and other factors. Trenchless sewer pipe lining is a great alternative to traditional replacement for old and damaged pipes. We can break up the old pipe through pipe bursting while simultaneously installing the new one, all without any excavation involved.
The condition of the pipe that needs to be repaired
Some types of damage are more suited for CIPP pipe lining than others. For instance, if the damaged pipe has completely collapsed or shattered, we won't be able to install the CIPP liners needed to repair the damage. During the repair, we insert a resin filled liner into the old pipe that fills in any cracks or leaks. If the original pipe is severely damaged, this won't be possible.
If your pipes do not meet the standards needed for cast iron pipe lining, don't worry. At Speedy Rooter Plumbing, we also provide quality and efficient traditional pipe repair and replacement. Our trained technicians have the proper training, experience, and equipment to provide you with the best solutions for your plumbing needs. Contact us today to schedule an appointment.
When in need of basic and emergency plumbing services, call Speedy Rooter Plumbing. We are the team that you can trust for services from a reliable plumber in Charlottesville, VA, and nearby areas. We have a committed team of well-trained professionals waiting to address your needs. Call us today or fill out the form on this site to schedule your appointment.