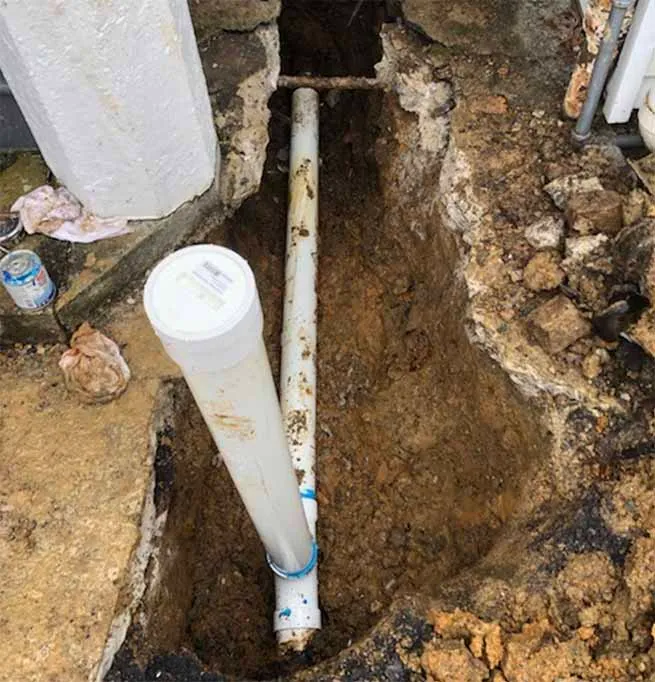 Repairs cost money and take up valuable time, which is why some homeowners tend to put off scheduling sewer line repair in Staunton, VA. However, at Speedy Rooter Plumbing, we know the dangers of delaying repairs. We discuss these below:
The Potential Damage Behind Waiting
Letting leaks and sewer damage fester is a recipe for disaster. Almost every area of your home can wind up damaged if you delay sewer pipe line repair. Water leaks that start small can become persistent and hazardous. This can cause your water bill to soar and your floors, walls, and ceilings to become damaged by water. This is especially true if your home has a lot of wood that can rot and disintegrate.
Because of all this extra water, mold and mildew can spore and grow at alarming rates. This can cause a musty odor and a host of health issues. You may need to replace sewer line in order to stop the leaks, otherwise, the mold will continue to fester.
Water Isn't the Only Problem
If leaks and sewer problems aren't taken care of right away, your worst nightmare as a homeowner may come to fruition: you and your family may be exposed to raw sewage. This is highly unpleasant, has the potential to damage your health, and can cause damage of its own to your property. It's important that if you notice this problem you call a plumbing professional for trenchless sewer repair as soon as possible.
As you can see, prompt sewer line replacement and repairs are necessary to avoid extensive and costlier problems later on. After an initial inspection, we can provide you with trenchless solutions. Unlike traditional excavation, trenchless repairs can be finished much quicker and generally cost less, so you won't have to worry about prolonged disturbance on your property. Contact Speedy Rooter Plumbing today to schedule an appointment.
When in need of basic and emergency plumbing services, call Speedy Rooter Plumbing. We are the team that you can trust for services from a reliable plumber in Charlottesville, VA, and nearby areas. We have a committed team of well-trained professionals waiting to address your needs. Call us today or fill out the form on this site to schedule your appointment.