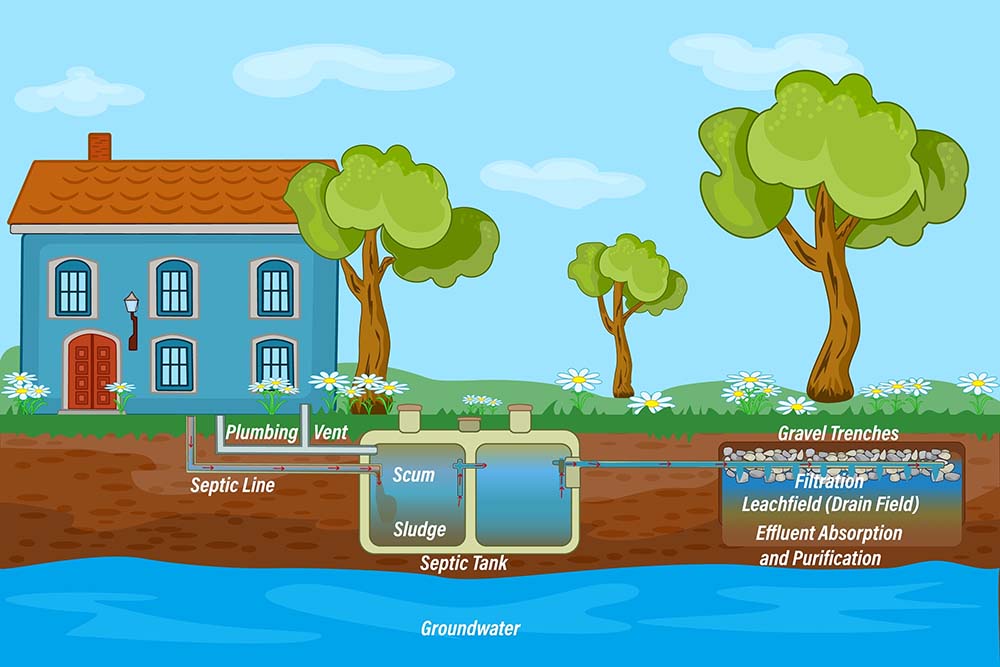 A septic tank is a sewage treatment system that uses water to help remove waste from homes or businesses. The tanks are typically underground, far below the level of groundwater. In this article, Speedy Rooter Plumbing, local experts in drain field restoration in Charlottesville, VA, will discuss how septic tanks work so that you will understand better why they do what they do.
1. It Stores Everything That Goes into The Wastewater
Some tanks have an anaerobic treatment portion, which is optional for many small systems. Tank pulls in water inside and outside the house, including water from showers and sinks and water from washing machines and dishwashers.
2. The Septic Tank is Made of Porous Material
The material of the tank is important because it needs to allow the water to pass through while keeping solid wastes inside. Also, using porous materials helps avoid the need for terralift septic repair. Septic tanks use several different materials, including concrete, fiberglass or plastic.
3. Allows The Water to Break Down the Waste Naturally
The movement of the water through the tank and throughout breaks down solid wastes naturally. Septic tanks use anaerobic bacteria, naturally found in the water you already use. These bacteria digest solid wastes naturally, leaving the water cleaner than when it entered the tank. Be sure to schedule prompt drain field restoration services when necessary to keep your septic tank functioning properly.
4. Prevents Bad Smells from Coming Out of the House
One main benefit of drain field rehabilitation is that it prevents odors from being released into the air surrounding your home or business. Even though waste gets broken down inside, no odor should come out as a result.
Speedy Rooter Plumbing is a trusted drain field restoration company that offers quality work at competitive prices. Contact us today to schedule an appointment.
When in need of basic and emergency plumbing services, call Speedy Rooter Plumbing. We are the team that you can trust for services from a reliable plumber in Charlottesville, VA, and nearby areas. We have a committed team of well-trained professionals waiting to address your needs. Call us today or fill out the form on this site to schedule your appointment.