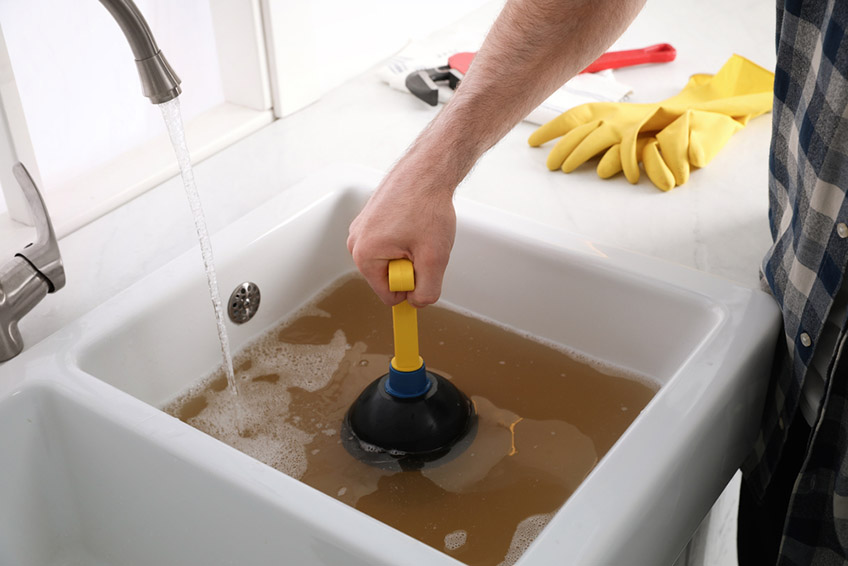 No one wants to deal with foul-smelling drains, but unfortunately, it's a common problem in most homes. Fortunately, by knowing the cause of the smell, you can easily resolve the problem. As experts in drain cleaning in Staunton, VA, Speedy Rooter Plumbing has experience in dealing with bad smelling drains. Some of the common causes include:
Improper Drainage
If your drains start to smell bad, there's a good chance that it's because of improper drainage. When liquid or solid waste isn't disposed of properly, it can cause the drains to become clogged and start to smell bad. If this happens, it's essential to take action. You'll need our drain cleaning services as soon as possible.
Your P-Trap is Dry
A P-trap is a plumbing fixture that prevents sewer gas from entering your home. A dry P-trap can cause your drains to smell bad. Our drain cleaning company suggests running water into your faucets once a month to help prevent this issue.
Drain Vents Clogged
The likely culprit is a clogged drain vent. These vents allow air to flow through the drain, preventing the build-up of sewer gas. When they become clogged, the gas can escape through the drain and create an unpleasant smell. You may need to call our experienced plumbers to clean the vent.
Bacteria Buildup
Do you notice an unpleasant smell coming from your drains? A build-up of bacteria may be causing the issue. It can be a health hazard, as the bacteria can release toxins that can make you sick. Be sure to schedule prompt drain snaking to clear the clog.
At Speedy Rooter Plumbing, we can keep your drains running smoothly and help prevent unpleasant smells. We are a reliable and experienced plumbing company with the equipment and expertise needed to get the job done efficiently. Contact us today to schedule a consultation.
When in need of basic and emergency plumbing services, call Speedy Rooter Plumbing. We are the team that you can trust for services from a reliable plumber in Charlottesville, VA, and nearby areas. We have a committed team of well-trained professionals waiting to address your needs. Call us today or fill out the form on this site to schedule your appointment.