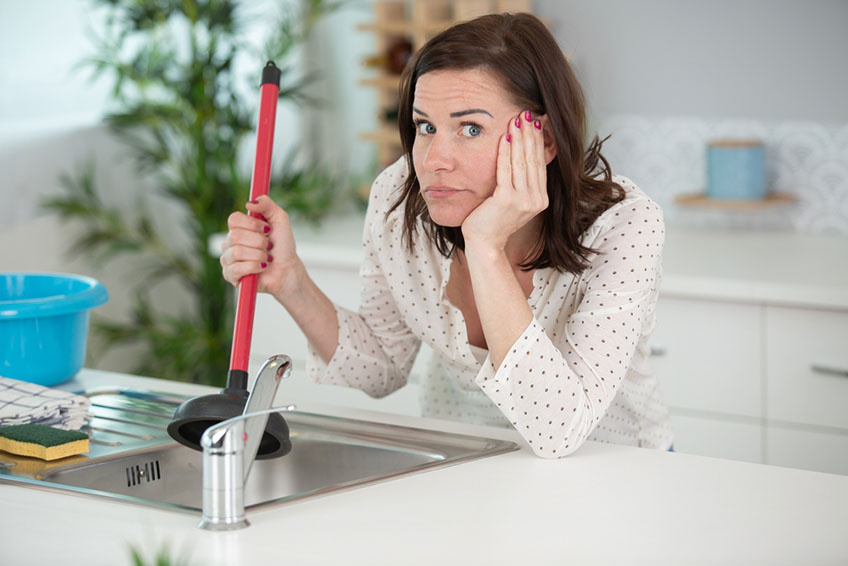 DIY drain cleaning is the process of cleaning your own drains without the help of a professional. This can be done by using various methods, such as a plunger, a snake, or a chemical drain cleaner. While DIY drain cleaning can be an effective way to clean your drains, it can also be dangerous if not done correctly. Read on as Speedy Rooter Plumbing explains why you should leave drain cleaning in Staunton, VA, to the experts:
1. You can Easily Damage Your Plumbing
If you use the plunger wrong when trying to unclog your drain, you can push the clog further into the drain and damage the pipes. Similarly, if you use a snake incorrectly, you can damage the pipes or even remove part of the pipe.
2. You can Easily Get Injured
When drain snaking, you can easily slip and injure yourself. The chemicals in the drain cleaners can also be very dangerous and can cause burns and blindness if they come into contact with your skin or eyes.
3. You Can Worsen the Existing Problem
Sometimes, you can push the clog further down the drain when you use a plunger or a snake. This can make the problem worse and cause an even bigger backup. Turning to a drain cleaning company for the appropriate solutions will ensure that the problem is resolved efficiently and correctly the first time.
4. You May Not Be Able to Fix the Problem Completely
If you do not have the proper tools or experience, you may not be able to fix the problem completely. Avoid wasting time and effort on DIY methods and contact a professional for prompt solutions instead.
5. You Lack the Skills and Knowledge
Unless you are a licensed expert, you likely lack the skills and knowledge to clean your clogged drain effectively. This can lead to ineffective cleaning and potentially damage your plumbing.
When you contact Speedy Rooter Plumbing for drain cleaning services, you can rest assured that the job will be done correctly. We have the proper tools and experience to clean your drains quickly and efficiently. Contact us today to schedule an appointment.
When in need of basic and emergency plumbing services, call Speedy Rooter Plumbing. We are the team that you can trust for services from a reliable plumber in Charlottesville, VA, and nearby areas. We have a committed team of well-trained professionals waiting to address your needs. Call us today or fill out the form on this site to schedule your appointment.