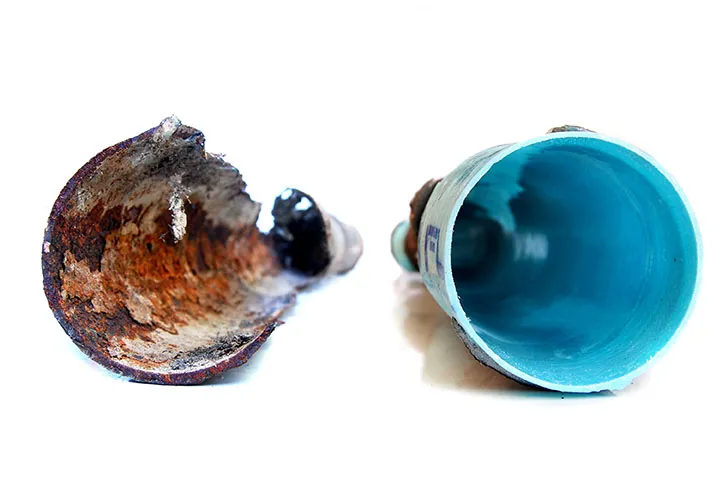 Thanks to modern trenchless technology, determining if your property is in need of sewer line repair in Harrisonburg, VA doesn't have to be a worrisome hassle. While traditionally, we would have to dig trenches on your lawn just to locate the problem, we can now find pipe issues within minutes. At Speedy Rooter Plumbing, we offer an array of trenchless pipe repair solutions to local property owners, and we generally recommend our pipe lining service in the following types of situations.
When a Pipeline is Damaged
If a sewer line is separated, cracked, leaking or blocked by tree roots, trenchless pipe lining is a highly effective method of restoring its structural integrity once again. By simply placing a new liner into an existing pipeline, we can often avoid having to completely replace sewer line sections or even an entire damaged sewer pipeline.
When Surface Space is Limited
In areas with little surface access due to paving or nearby structures, trenchless sewer pipe line repair may be the easiest way to fix a damaged sewer line. Trenchless repairs are performed through existing valves or portals, so there's usually no need to dig pits or trenches on the surface in order to gain access to the pipeline underneath.
When Speed is Critical
Trenchless sewer line replacement can often be completed in a fraction of the time required for traditional sewer repair projects. Our trenchless services eliminate the need for excavation equipment, widespread digging and extensive property and landscaping repair, and this saves time, effort and money on almost every project that we undertake.
If you have questions about how our trenchless sewer repair services may be of benefit to you, contact Speedy Rooter Plumbing today. We will schedule an on-site consultation and estimate at your property anywhere in the vicinity of Harrisonburg VA at your earliest convenience.
When in need of basic and emergency plumbing services, call Speedy Rooter Plumbing. We are the team that you can trust for services from a reliable plumber in Charlottesville, VA, and nearby areas. We have a committed team of well-trained professionals waiting to address your needs. Call us today or fill out the form on this site to schedule your appointment.