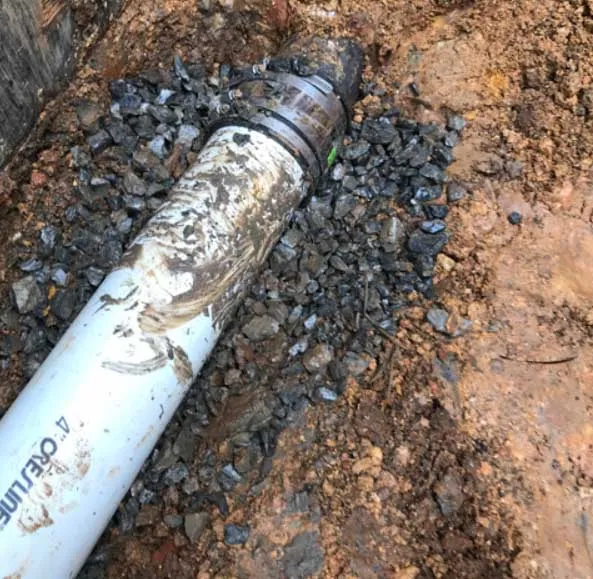 At Speedy Rooter Plumbing, we use the latest in trenchless technology to provide our clients with quality and lasting plumbing solutions. Unlike traditional repairs, trenchless sewer line repair in Harrisonburg, VA, is a more efficient and environmentally friendly method of repair. We explain how trenchless repairs benefit the environment below:
Reduced Erosion
Trenchless sewer repair does not require any digging, which means the soil on your property will not be disturbed. This can help reduce the chances of soil erosion. With trenchless technology, our plumbers can inspect your pipes and locate the problem using a camera. This eliminates guesswork and the need to dig up pipes in order to determine the problem.
Less Trash for Landfills
With trenchless sewer repair, there is no need to remove your old pipes. Instead, epoxy resin is used to rehabilitate the damaged pipes. Since there is no need to dig up and replace your damaged pipes, trenchless sewer pipe line repair also leads to less garbage that gets dumped in landfills.
Minimal Landscape Impact
A clogged or damaged underground pipe is a nightmare for most homeowners. Things can quickly get out of hand when not correctly handled, leading to severe plumbing nightmares. Underground pipe repair could put your landscape at risk due to digging. However, you can avoid all these by adopting a trenchless method. Get in touch with your plumbing company for sewer line replacement or repair right away.
Limited Equipment Mobilization
There is less emission since no heavy equipment is used during the process. The tools and supplies needed for the project can be transported by a single truck, reducing fuel consumption and carbon emission. Whether you need to repair or replace sewer line, you will greatly benefit from the trenchless approach.
To learn more about our quality trenchless solutions, get in touch with Speedy Rooter Plumbing today. Schedule an appointment with our professional team.
When in need of basic and emergency plumbing services, call Speedy Rooter Plumbing. We are the team that you can trust for services from a reliable plumber in Charlottesville, VA, and nearby areas. We have a committed team of well-trained professionals waiting to address your needs. Call us today or fill out the form on this site to schedule your appointment.