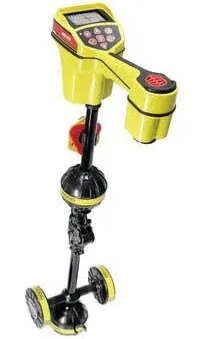 Since sewer lines are located underground, plumbers would traditionally have to dig up you lawn in case sewer issues occur. Fortunately, Speedy Rooter Plumbing, a leading plumber in Staunton, VA, offers line locating services that can help you determine the location of the damaged pipe without having to excavate your property. We share some of the benefits of this service below:
No Significant Lawn Damage
For most people, plumbing repairs mean digging out the pipes and wrecking your beautiful lawn or landscape. That is not always the case. Our plumbing experts offer video camera inspections that will search for the problem without the need to dig through to uncover the pipes. Not only is this effective in reducing any landscape damage, but it also means no extra unwanted pipe damage.
Locating Clogs Effectively
Drain clogs are one of the most common causes of problems that may require plumbing services. Our line locating service allows the plumbers to locate all drain clogs in your sewer line system accurately and remove them swiftly.
Additionally, you will be able to know what caused the clog. That helps you avoid disposing of the content in the drains. Knowing the nature of the clog also allows our plumbing experts to provide you with the best drain cleaning solutions.
Quick Fixes
Unlike traditional methods of line locating that may need digging, our video camera inspection and cleaning of pipes take place quicker. The ability to solve emergency plumbing issues quicker also means reduced cost in repair services.
Our plumbing company is well equipped and knowledgeable in all your plumbing inspection, repairs, and replacement needs. With years of experience in the industry, we have encountered countless plumbing problems. This means you can be assured that the solutions we offer you are long-lasting and highly effective. When in need of professional line locating services, contact Speedy Rooter Plumbing today.
When in need of basic and emergency plumbing services, call Speedy Rooter Plumbing. We are the team that you can trust for services from a reliable plumber in Charlottesville, VA, and nearby areas. We have a committed team of well-trained professionals waiting to address your needs. Call us today or fill out the form on this site to schedule your appointment.