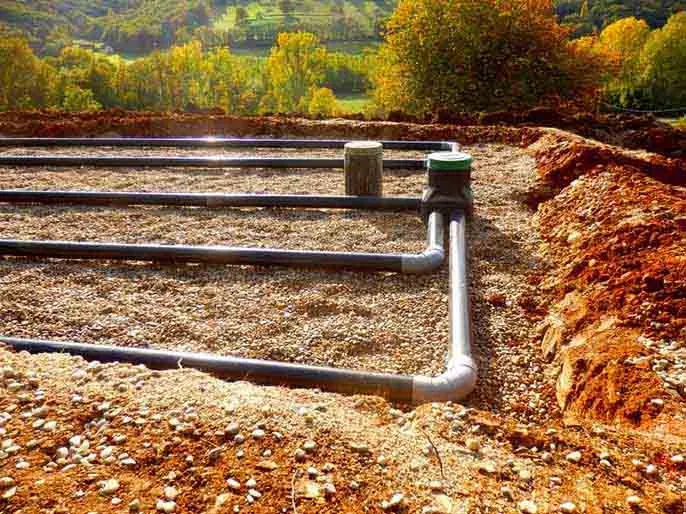 Speedy Rooter Plumbing, leading plumber in Staunton, VA,offers complete plumbing solutions to property owners. Our plumbers make sure our clients receive the best possible service at competitive price points. There are many elements of the plumbing system that most homeowners are unaware of, such as drain fields. We discuss these and the different methods we use for repair below:
What Are Drain Fields?
Drain fields serve small communities or homes with decentralized sewer systems. Over time, however, these fields can fail, which calls for emergency plumbing repairs. At Speedy Rooter Plumbing, we believe in restoring failed drain fields instead of completely replacing them, as drain field replacement is often costly and time-consuming.
What Methods are Used for Drain Field Restoration?
Ask any plumbing company, and they'll offer you a different method used for drain field restoration. One technique used is soil decompaction. This method of repair safely opens pathways in the soil underneath the property. It is also referred to as the soil shaker machine. It ensures the fluids in the septic tank flow freely away from the system
Another method that professionals use is shock treatment. This technique involves applying four or more gallons of septic treatment directly into the drain field. The amount is suitable for small and medium homes. Larger properties may require larger doses, but it would depend on the severity of the damage.
At Speedy Rooter Plumbing, we offer Terralift septic repair as part of our plumbing services. Each job starts with cleaning and pumping the septic tank. Afterwards, we locate the drain field and clean the lines with hydro jetting equipment. If the drain field is still not accepting fluid, we would perform the Terralift procedure to drain sewage away from your home.
For quality and professional plumbing repairs, get in touch with Speedy Rooter Plumbing today.
When in need of basic and emergency plumbing services, call Speedy Rooter Plumbing. We are the team that you can trust for services from a reliable plumber in Charlottesville, VA, and nearby areas. We have a committed team of well-trained professionals waiting to address your needs. Call us today or fill out the form on this site to schedule your appointment.