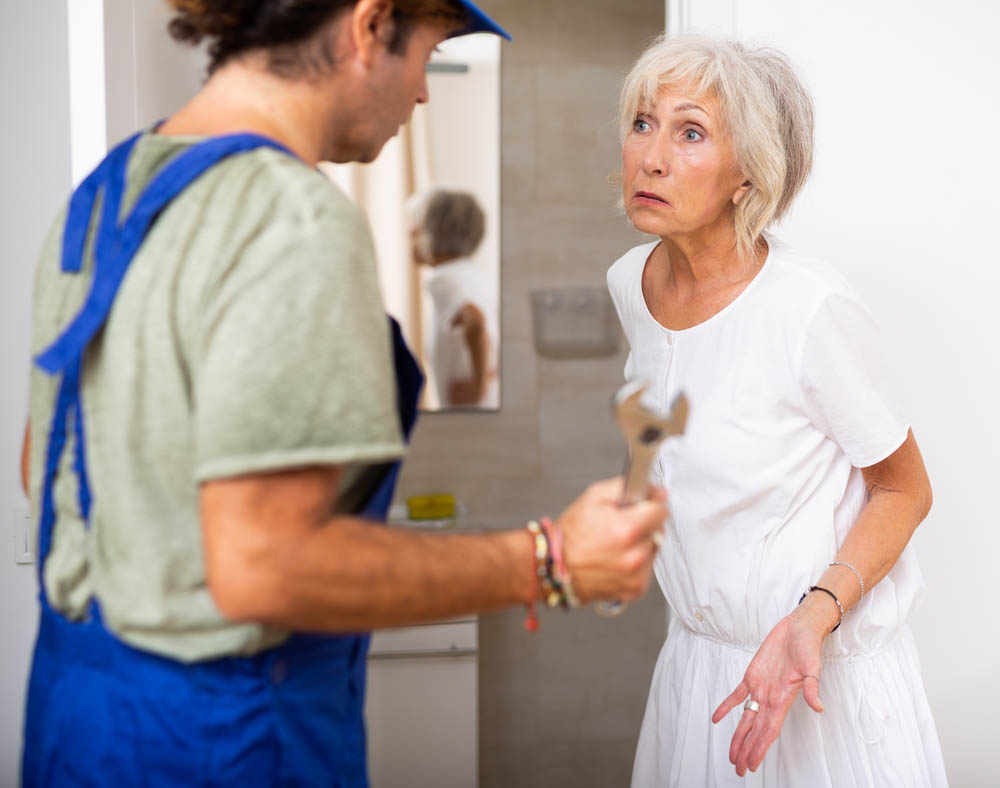 Plumbing scams are unfortunately common in the industry. As a homeowner, it's important to be aware of common plumber scams to avoid getting taken advantage of or paying more than necessary for plumbing services. Speedy Rooter Plumbing shares some of the most common plumbing scams to be wary of when looking for a plumber:
1. Not Having A License
One of the most common plumbing scams is when a plumber or contractor claims to have a valid license but does not. A licensed plumber in Charlottesville, VA, can provide you with proof of their license and insurance. Always ask for proof before hiring any contractor for your plumbing needs.
2. Your Home Is A Scam Magnet
Another common plumbing scam is when a contractor claims that your home needs extensive repairs or replacements, even though there may not be an issue. This can be an attempt to get you to pay for unnecessary services or parts. Ask questions and get multiple quotes before agreeing to any work.
3. Unnecessary Upgrades
Another common plumbing scam is when a contractor tries to upsell you on upgrades or products that you don't need. Make sure you know the different products and services available to decide what is best for your home.
4. Payment Before Services
When hiring a contractor, ensure you don't pay for services until they have been completed. Some contractors may try to get you to pay upfront and then never show up or provide subpar services; this can be disheartening, especially when in need of emergency plumbing.
5. No Guarantees
Make sure any contractor you hire provides a guarantee on their work. This will help protect you if something goes wrong with the plumbing repairs or installation.
6. Door-To-Door Plumber
Lastly, be wary of any door-to-door plumbers. These contractors may try to pressure you into deciding on the spot or charge you exorbitant fees for services, and they may end up robbing you, so always work with a licensed plumbing company.
By being aware of these common plumbing scams, you can protect yourself from unnecessary costs and disappointment. When in need of a professional plumber, look no further than Speedy Rooter Plumbing. Contact us today to schedule an appointment.
When in need of basic and emergency plumbing services, call Speedy Rooter Plumbing. We are the team that you can trust for services from a reliable plumber in Charlottesville, VA, and nearby areas. We have a committed team of well-trained professionals waiting to address your needs. Call us today or fill out the form on this site to schedule your appointment.