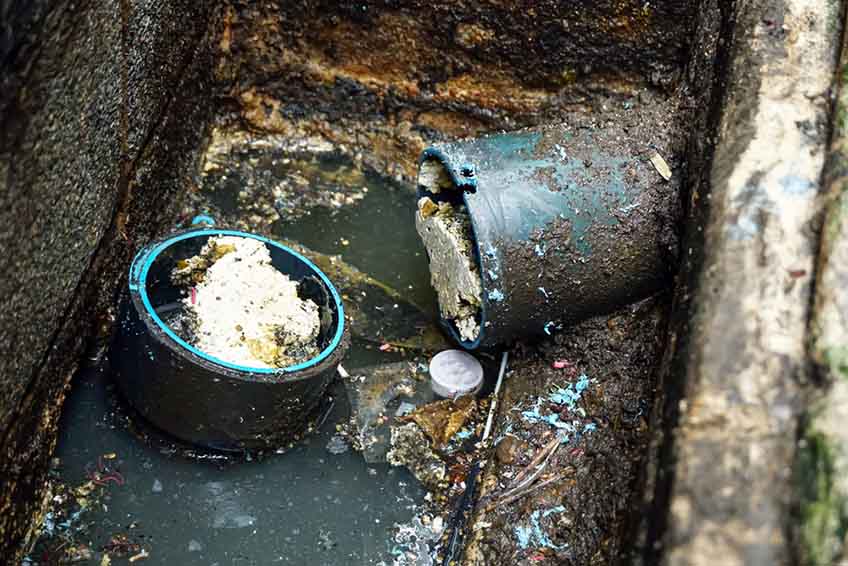 Homeowners often put sewer maintenance on the bottom of their to-do lists, but it's actually one of the most important things you should accomplish every year. Regular maintenance is the best way to avoid common plumbing problems and extend the life of your sewer system. At Speedy Rooter Plumbing, we offer sewer line repair in Crozet, VA, as part of our complete sewer line service. Here are our top tips for keeping your sewer line clean:
1. Go easy on the grease
Cooking and baking can be a big part of our lives, but grease creates a big mess if it is not disposed of properly. When grease builds up in the sewer line, it clogs the line and can create a big problem for your sewage system. Instead of putting grease down the toilet, simply place it in a container and allow it to cool. Once the grease has solidified, you can simply throw it in the trash. If you suffer from plumbing issues caused by grease buildup, schedule trenchless sewer repair right away.
2. Schedule professional drain cleaning
Plumbers and rooter services offer drain cleaning as a service, along with the complete sewer line service. Get your drain cleaned regularly by a professional plumbing company to keep all of your lines clean. Frustrating clogs are easier to prevent than they are to get out of once they happen, so preserving your sewer line is an easy and cheap way to maintain it. Remember to replace sewer line whenever it becomes clogged or running slow.
3. Test your water pressure
Slow water pressure is a sign that there is a problem in your sewer line. High water pressure can also be an indicator that there is an undetected issue with the sewer system. If you notice unexplainable changes in your home's water pressure, give your plumber a ring to get your water pressure checked and schedule the appropriate sewer pipe line repair.
Are you in need of sewer line replacement or repair services? Speedy Rooter Plumbing provides sewer line repair and replacement in Crozet, VA, and the adjacent areas. All our experts are certified and have undergone extensive training to ensure they can handle any sewer repair or replacement job. Contact us today for inquiries.
When in need of basic and emergency plumbing services, call Speedy Rooter Plumbing. We are the team that you can trust for services from a reliable plumber in Charlottesville, VA, and nearby areas. We have a committed team of well-trained professionals waiting to address your needs. Call us today or fill out the form on this site to schedule your appointment.