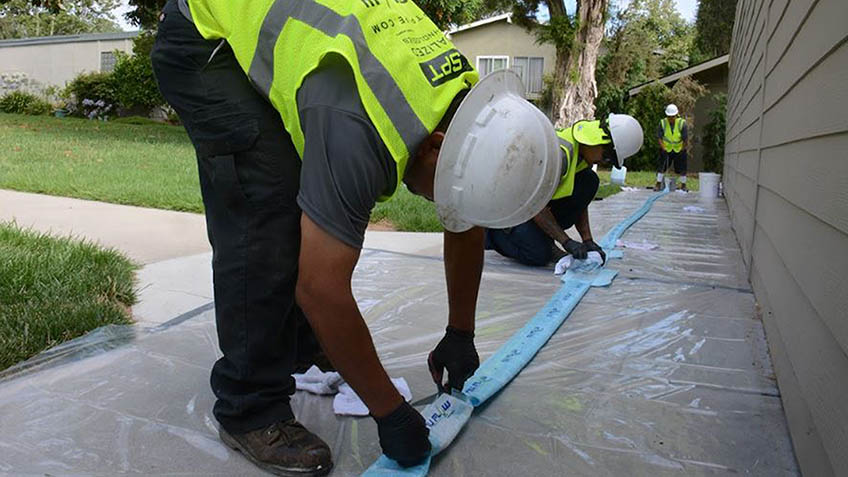 Trenchless pipe lining is an efficient method of repair used for burst pipes and other plumbing problems. Since it is trenchless, it takes much less time to complete compared with traditional repairs. But how long does trenchless pipe lining in Harrisonburg, VA, actually take? Speedy Rooter Plumbing discusses more below:
How Long Does Pipe Lining Take?
CIPP pipe lining is one of the most popular methods for restoring damaged pipes. It's an efficient way to resolve cracks, leaks, and reinforce older pipes without causing damage to your home or surrounding environment, which is why it's often used in cases where other methods wouldn't work.
While the curing process can take a full day, pipe lining companies can usually complete CIPP lining within three to five hours, depending on the severity of the damage and the location of the leak.
Understanding the Pipe Lining Process
Each cast iron pipe lining service begins with a sewer inspection. This is done to determine the exact location of the problem, as well as the general condition of the damaged pipe. Afterwards we clean the pipe using a hydro jet. This allows the liner to stick to the pipe fully, ensuring a flawless seal.
When the pipe is clean, we insert an epoxy-filled liner into the pipe. The epoxy is then left to cure and harden. Then, we inspect the pipe again to check if there are any problems with the repair.
Sewer pipe lining is the most efficient way to repair damaged pipes. While traditional methods often require days of work, pipe lining can often be completed within the day. If you are looking for reliable pipe lining solutions, look no further than Speedy Rooter Plumbing. Our plumbing team has the experience and expertise necessary to provide quality services. Contact us today to schedule an appointment.
When in need of basic and emergency plumbing services, call Speedy Rooter Plumbing. We are the team that you can trust for services from a reliable plumber in Charlottesville, VA, and nearby areas. We have a committed team of well-trained professionals waiting to address your needs. Call us today or fill out the form on this site to schedule your appointment.