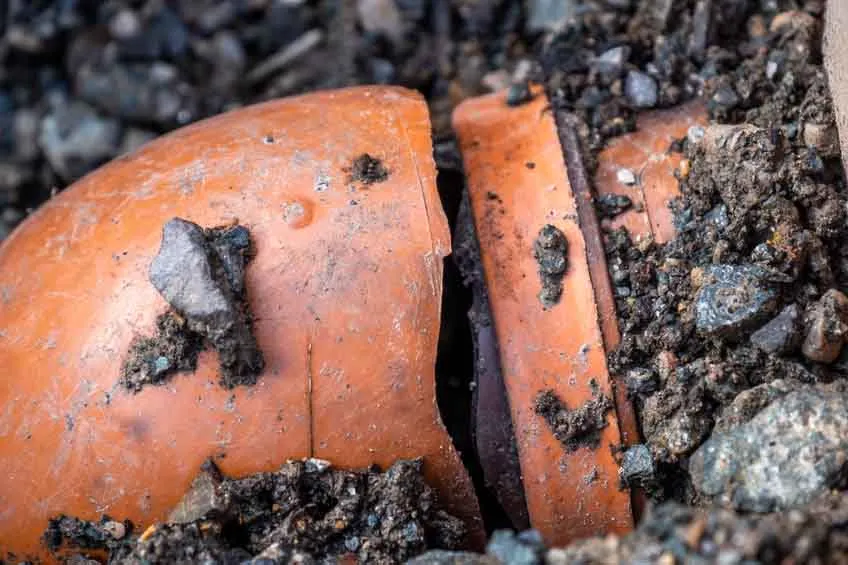 Tree roots are one of the leading causes of blocked drains and pipes. In search of water and nutrients, these roots make their way into your pipes through small cracks and continue to grow inside the pipe, resulting in a serious problem. Speedy Rooter Plumbing, trusted experts in sewer line repair in Ruckersville, VA, discusses more below:
How Tree Roots Get Into Pipes
As a tree grows, its root systems expand to get more nutrients. Some root systems can grow to be four times the size of the crown of the tree. The roots at the edge of the system are so tiny that they can get into a cracked pipe. It will continue to grow and cause a larger opening in the pipe.
Signs of a Tree Root Invasion
There are a few signs to look out for when figuring out if tree roots have gotten into your pipes. A slow draining sink or toilet may point to clog in your drainpipe. If the blockage is serious, you will notice a foul smell coming from all the drains.
When roots get into your sewer lines, water escapes into the nearby soil. This can result in unexplainable puddles or particularly lush patches of grass on your lawn. If you notice any of these warning signs, it's best to contact your local plumbing company right away for a thorough inspection and sewer pipe line repair.
Long-Term Solutions for Tree Root Invasions
When you call us for a tree root problem, we would first inspect your sewer line to determine the exact location and extent of the problem. Afterwards, we would perform hydro jetting services to remove tree roots and debris inside your pipes. Unlike harsh chemicals, hydro jetting only uses powerful blasts of water to clean your pipes, so you don't have to worry about the side effects of this method of pipe cleaning.
Once we have removed the roots, we would inspect the pipe again to see if we need to repair or replace sewer line. If the damage is too severe or widespread, we would have to replace the pipe to avoid more problems later on.
That said, sewer line replacement is not the only long-term solution. If our technicians find that the affected pipe is still stable and only suffer from minor cracks and leaks, we can repair the existing pipe. We utilize a trenchless method of repair that allows us to complete the entire process within a few hours.
Another benefit of trenchless sewer repair is that it eliminates the need for excavation. This means that we don't have to dig up your lawn in order to access the damaged pipe, resulting in a much more efficient and cost-effective solution.
When in need of reliable plumbing solutions, look no further than Speedy Rooter Plumbing. Contact us today to schedule an appointment.
When in need of basic and emergency plumbing services, call Speedy Rooter Plumbing. We are the team that you can trust for services from a reliable plumber in Charlottesville, VA, and nearby areas. We have a committed team of well-trained professionals waiting to address your needs. Call us today or fill out the form on this site to schedule your appointment.