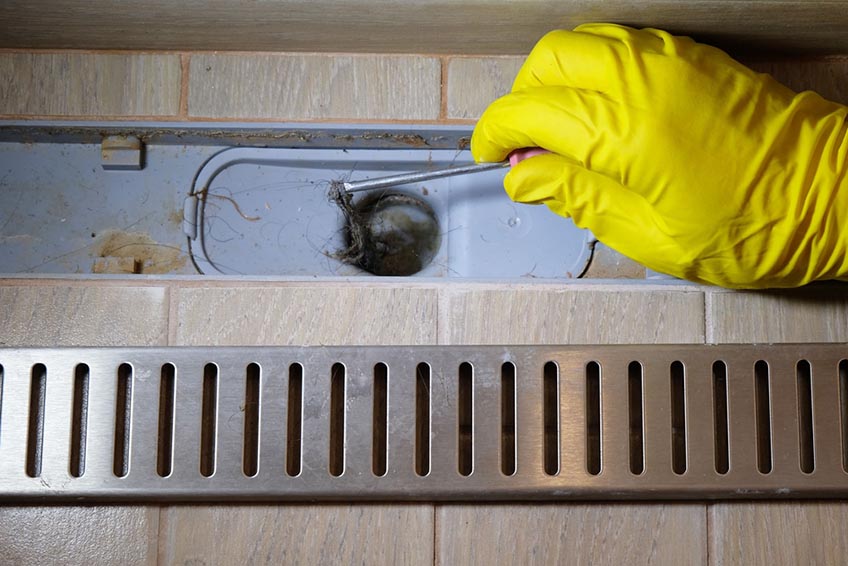 Clogged drains are one of the most common plumbing problems that homeowners encounter. These could be caused by anything from a poorly used garbage disposal to a buildup of hair and soap scum in your bathroom drains. Fortunately, these are also one of the easiest to prevent. Speedy Rooter Plumbing, trusted professionals in drain cleaning in Charlottesville, CA, shares some of our expert tips to prevent clogged drains.
1. Clean Your Drains Regularly
If leftover food, debris, and other small objects are collected at the bottom of your drainage pipes, they can accumulate to the point where they cannot drain back out. We recommend that you clean your drains out at least once every two weeks to prevent clogs from occurring. Scheduling regular drain snaking with a professional like Speedy Rooter Plumbing is a great way to keep your drains clog-free.
2. Invest in a Drain Screen
Hair buildup is one of the top causes of a clogged bathroom drain. By investing in a drain screen, you can ensure that no fallen hairs or soap scum gets into your drains and clog up your pipes. We also recommend brushing your hair before showering to get rid of any loose hairs. For a severely clogged bathroom drain, schedule prompt cleaning with a drain cleaning company.
3. Watch What you Flush
Certain materials are not meant to be flushed down the toilet. Feminine hygiene products, toilet papers, and small toys can easily cause a clogged drain. Even wipes that are marketed as flushable are not supposed to be flushed at all.
Whether you have a clogged toilet, sink, or shower drain and need professional drain cleaning services, you can count on Speedy Rooter Plumbing. Our expert team is available 24/7 for your convenience and we offer competitive prices for our services. Contact us today to schedule an appointment.
When in need of basic and emergency plumbing services, call Speedy Rooter Plumbing. We are the team that you can trust for services from a reliable plumber in Charlottesville, VA, and nearby areas. We have a committed team of well-trained professionals waiting to address your needs. Call us today or fill out the form on this site to schedule your appointment.