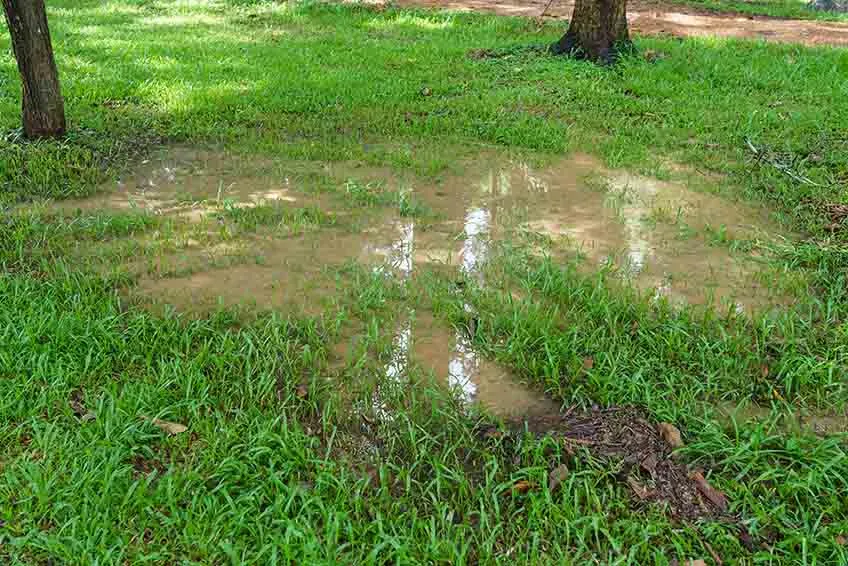 At Speedy Rooter Plumbing, we are determined to give you the best septic system for your home. The drain field is one of the major parts of the septic system. It consists of pipes and filters in a network that ensures it treats wastewater before releasing it into the water table. Like other parts of your plumbing system, the drain fields require proper maintenance and repair to ensure they last a long time. There are several things that would tell you that you need drain field restoration in Harrisonburg, VA. We discuss these below:
Puddles on Your Lawn
Patches of wet and squishy ground are a sign that you need drain field restoration services. This indicates that there is no proper waste-water release by the drain field. If you see any puddles of water on your lawn, especially near your drain field, contact a drain field repair company right away.
Unpleasant Odors
A bad odor hovering around the septic system is another reason why you need a drain field replacement. This is because a proper drain field traps sewage stench, preventing leaks. A foul stench from around the drain system is an indication that you need to call a drain field restoration company.
Lush Patches of Grass
Another sign that you need a terralift septic repair is lush grass around your drain field. This is hard to notice as it might be appealing at first for people who love their backyard lawns. Having a part of your lawn near the drain system greener than the other parts is an indication of sewage leakage.
Standing Water on Your Property
Finally, having standing water is another sign that you may need drain field restoration. This means that your drain pipes are clogged and may be broken. This would attract the breeding of mosquitoes. Having a de-clogging and pipe repair company repairing is definitely not a choice here.
If you need quality drain field rehabilitation, look no further than Speedy Rooter Plumbing. Contact us today to schedule an appointment.
When in need of basic and emergency plumbing services, call Speedy Rooter Plumbing. We are the team that you can trust for services from a reliable plumber in Charlottesville, VA, and nearby areas. We have a committed team of well-trained professionals waiting to address your needs. Call us today or fill out the form on this site to schedule your appointment.