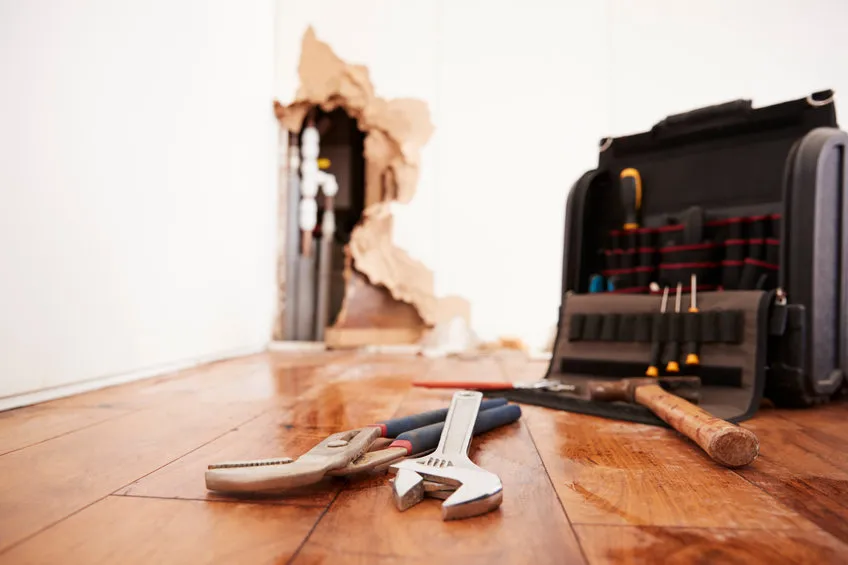 Once sewage leaves your home, you should never have to see it again. That's why a leak in your sewer line can be exceptionally stressful—and downright messy to deal with. Fortunately, many types of leaks can be avoided once you understand what causes them.
As the expert on leak detection in Ruckersville, VA, Speedy Rooter Plumbing has dealt with a wide range of sewer line leaks and can offer the following advice to help you avoid serious plumbing issues.
Cause #1: Age
If you have an older home, you might experience a leak in your sewer line simply because the pipes are old. Typically, these leaks will begin more gradually, requiring advanced water leak detection technologies to pinpoint them. Even if you're not experiencing any noticeable problems, it's a good idea to have someone routinely inspect your sewer line.
Cause #2: Burrowing Animals
Any animal that burrows underground poses a potential risk to your sewer line. If you notice other signs of an underground infestation, such as mounds of dirt or new holes in your yard, you may want to call an exterminator to take care of the problem before these animals can cause problems with your plumbing. Underground leak detection in these scenarios will often reveal major damage due to an animal's persistence in building its home.
Cause #3: Clogs
Putting unusual items down the drain will eventually result in issues with your sewer line that require professional leak detection. The only items that should go down the drain are certain types of food waste, human waste, and toilet paper. Anything else can clog your drain and lead to leaks when the pressure of the water increases in the drain pipe.
Take Action Quickly
While it can be somewhat intimidating when you notice a sewer line leak, it's important to enlist the help of our team for leak detection services as quickly as you can. Ignoring the problem will only cause it to get worse, resulting in more expensive repairs. Taking care of the problem sooner will help you achieve better results for a fraction of the cost.
Contact Speedy Rooter Plumbing today to bring your sewer line back to its great working condition.
When in need of basic and emergency plumbing services, call Speedy Rooter Plumbing. We are the team that you can trust for services from a reliable plumber in Charlottesville, VA, and nearby areas. We have a committed team of well-trained professionals waiting to address your needs. Call us today or fill out the form on this site to schedule your appointment.