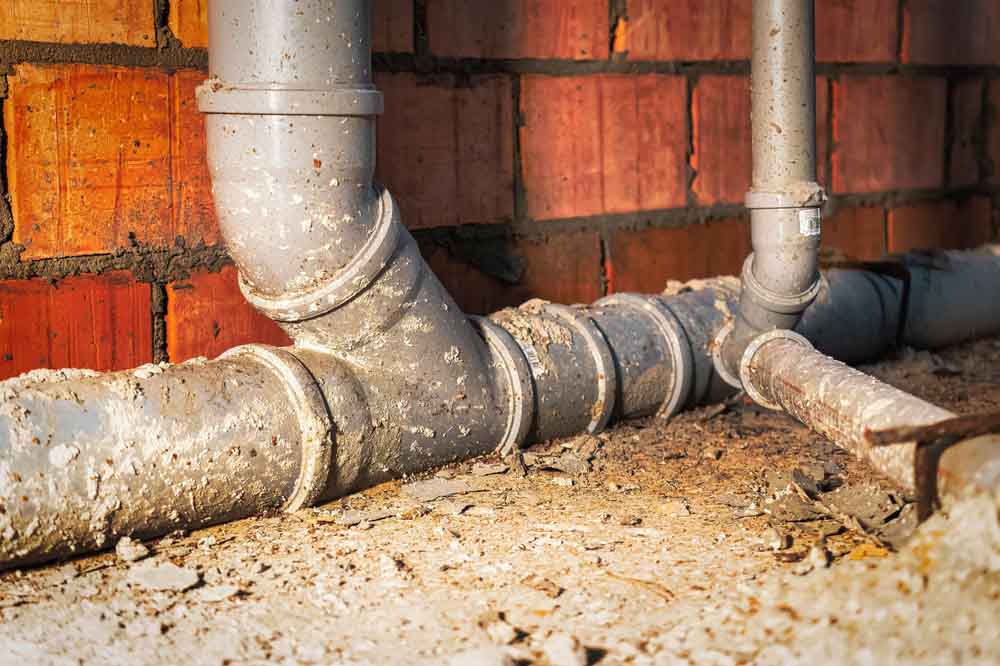 The sewer system is one thing most homeowners don't think about very often. But when something goes wrong, it can be a huge problem. From backups to overflows, these are just some of the common sewer problems that homeowners experience. Speedy Rooter Plumbing, local experts in sewer line repair in Charlottesville, VA, shares the top causes of these sewer issues below:
Tree Root Invasions
Tree entering the pipes can happen for many reasons, including cracks in the pipe, gaps in the joints, and improper installation. Tree roots can enter the sewer line through these openings and then block or damage the pipe. If you have a sewer problem caused by tree roots, it's important to act quickly. Trenchless sewer repair can help you prevent more damage to your sewer.
Grease Deposits
If grease has built up in your pipes, it can cause pipe blockages. Over time, the blocked pipe can lead to other issues like leaks and corrosion that would require you to replace sewer line. To avoid these problems, be sure to keep your pipes clean and free of grease.
Rust
If your sewer lines are made of iron, they will likely develop rust over time. It can happen for some reasons, including exposure to moisture or chemicals in the ground. Once rust sets in, it can cause the pipe to break down and eventually collapse
Clogs
Hair can build up in your drains and cause clogs. When it mixes with soap scum and other debris, it can create a big problem that requires sewer pipe line repair. Use a drain cover or screen to help prevent hair from clogging your drains.
Outdated Plumbing Systems
There are several reasons why your sewer system may not function properly, but one of the most common causes is an outdated plumbing system. Over time, pipes and fittings can become corrupted or damaged, leading to leaks and blockages. Avoid further water damage by scheduling prompt sewer pipe line repair.
If you need reliable sewer line replacement or repair, don't hesitate to contact Speedy Rooter Plumbing today. Schedule an appointment with our professional team today.
When in need of basic and emergency plumbing services, call Speedy Rooter Plumbing. We are the team that you can trust for services from a reliable plumber in Charlottesville, VA, and nearby areas. We have a committed team of well-trained professionals waiting to address your needs. Call us today or fill out the form on this site to schedule your appointment.