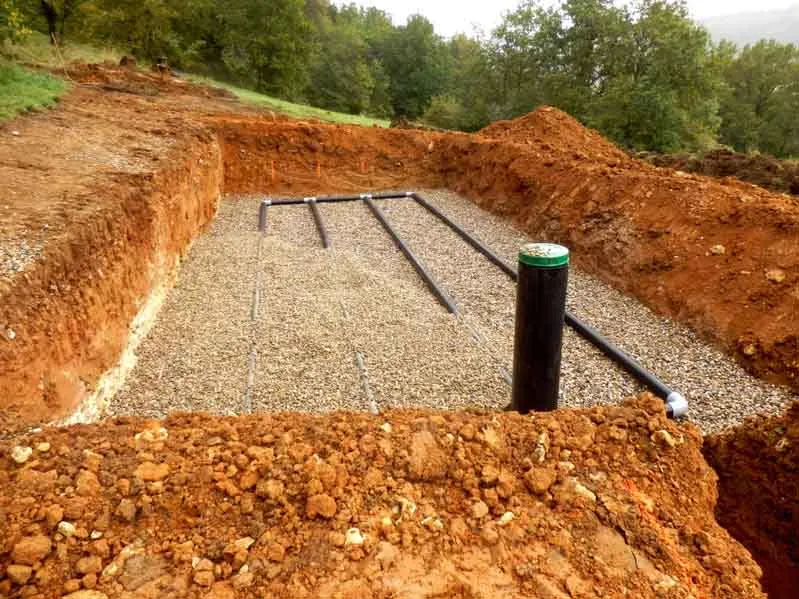 When your drain pipes get clogged, the septic tank can back up raw sewage into your plumbing system and into your home. When this happens, it's important to reach out to a qualified plumber in Harrisonburg, VA like Speedy Rooter Plumbing for the proper solutions. Aside from professional plumbing repairs, we also provide quality drain field restoration services. We discuss more below:
How does the Septic Drain Field Restoration Work?
We offer drain field restoration as part of our plumbing services. One common equipment we use in this process is the EarthBuster machine. This machine directs compressed air into your drain field, thus breaking the accumulated sewer deposits on your drainage area.
The EarthBuster also helps in loosening and breaking the clogged soil and any other material within your drain lines. The EarthBuster also injects oxygen into your drain field to ensure a healthy environment for biomaterial digesting bacteria. This complex process it best left to a professional plumbing company with the right skills to restore your drain field's healthy condition.
When to Call for Drain Field Restoration
We recommend that you contact a qualified plumber to help you fix these issues or any other plumbing repairs. Some of the signs you may need drain field restoration include unpleasant odors around the drain field, dark gray and black ooze from your drain field surface, wet soil over the drain field, overflowing sewage into your home, and gurgling noises from the drains.
Drain field restoration can be a tricky process. Fortunately, at Speedy Rooter Plumbing, we offer a long-term solution to any septic issue in your home. Aside from providing general plumbing, we also offer emergency plumbing services. We have years of experience working in the industry and can provide you with long-lasting solutions. When in need of reliable plumbing services, get in touch with our professional team today.
When in need of basic and emergency plumbing services, call Speedy Rooter Plumbing. We are the team that you can trust for services from a reliable plumber in Charlottesville, VA, and nearby areas. We have a committed team of well-trained professionals waiting to address your needs. Call us today or fill out the form on this site to schedule your appointment.