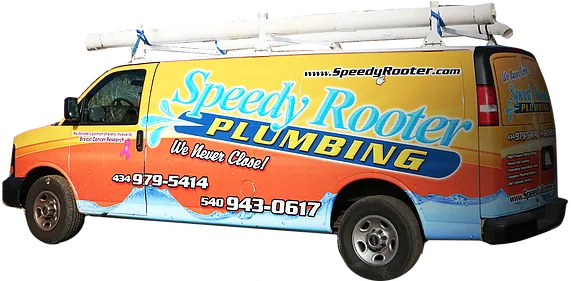 Homeownership comes with a lot of responsibility. When it comes to doing repairs on your home, some are best left to the professionals. This is the case when it comes to plumbing issues. A clogged toilet is one thing, but when you have larger issues such as cracked pipes, a backed-up sewage tank or a broken faucet, you need a reliable plumbing company to help.
Here at Speedy Rooter Plumbing, we have the experience, tools and knowledge to get your issues resolved! Below are some tips for finding a good plumber in Crozet, VA:
How Long Has The Company Been In Business?
A good indicator that you are about to hire a reputable company is how long they have been in business. You want to ask the crew how long they have been serving customers in the area so that you can see how much experience they have. Good companies wouldn't last if they provided bad service. However, just because a company hasn't been around for decades doesn't mean it won't be reliable.
Get Multiple Estimates
If you want to make sure you get a good deal on plumbing services, it is best to ask for an estimate first. Each company should give you a written estimate stating the cost of repairs, including the cost of labor and products used. Take time to compare the estimates you receive before hiring the best choice.
Read Reviews Of Companies Online
If you do not need emergency plumbing solutions, you can check out local companies' online reviews. This is a great way to see what current and past customers have to say about the services they received. Reviews can help you make a more informed decision.
Check If They Are Licensed And Insured
Before hiring a plumber, make sure the company has the necessary credentials and is insured. This is also the most basic rule when it comes to finding a new professional to come and do repairs in your home. If an accident happens while the team is working in your home, their insurance will cover the plumbing repairs and other damages.
These are some of the more important factors to consider when looking for a reliable and trustworthy plumber to call. Here at Speedy Rooter Plumbing, we take our work seriously and offer services you can count on.
Give us a call or fill out the form today for all of your plumbing needs.
When in need of basic and emergency plumbing services, call Speedy Rooter Plumbing. We are the team that you can trust for services from a reliable plumber in Charlottesville, VA, and nearby areas. We have a committed team of well-trained professionals waiting to address your needs. Call us today or fill out the form on this site to schedule your appointment.