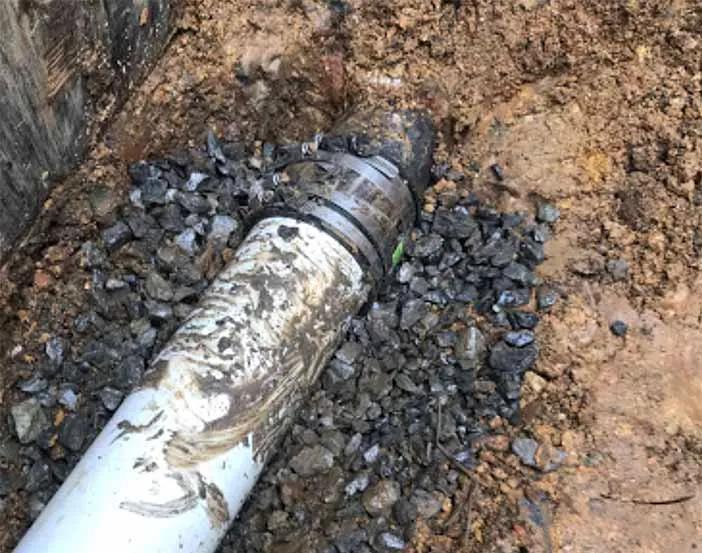 Sewer systems will inevitably begin to wear down, corrode or clog over time. If you notice sewage smells in the home, frequent clogs or backups or wet or overgrown areas of the yard, you most likely need a drain system overhaul by a plumber in Staunton, VA.
There are a number of techniques the professionals at Speedy Rooter Plumbing can employ to restore a drain system. One of the more popular and newer techniques is trenchless technology, including trenchless sewer repair, a very efficient method that avoids digging up yards or driveways and restores lines entirely underground.
While trenchless sewer line repair in Staunton, VA is often the preferred approach, there are times when excavating and replacing the lines is the better option. Here are some of the reasons why:
A Collapsed Drain System
Older systems that are made with materials that wear, rust or corrode, like clay or cast iron are more likely to collapse. If wear and tear or high water volumes from floods have had a significant impact and changes in the soil, from varying temperatures or earthquakes put pressure on the system, aging drain systems can suffer collapses. While you can try to salvage the system through sewer pipe line repair, this will be costly and a full replacement is a much more cost-effective solution.
Small Jobs and Big Jobs
While trenchless repair can save thousands in surface restoration costs and avoid the consequences of major traffic disruptions, the cost per foot for traditional dig-and-replace is actually somewhat lower. Therefore, if you need to replace sewer line segments that are small, rest at only a shallow depth and don't significantly impact more than a small area of turf, it might be simpler and more economical to pull out the line, replace it and be done.
Speedy Rooter Plumbing is a trusted full-service plumber in the local area. If you need a sewer line replacement, trenchless pipe repair or general plumbing and water heater services, contact us today to schedule an appointment.
When in need of basic and emergency plumbing services, call Speedy Rooter Plumbing. We are the team that you can trust for services from a reliable plumber in Charlottesville, VA, and nearby areas. We have a committed team of well-trained professionals waiting to address your needs. Call us today or fill out the form on this site to schedule your appointment.