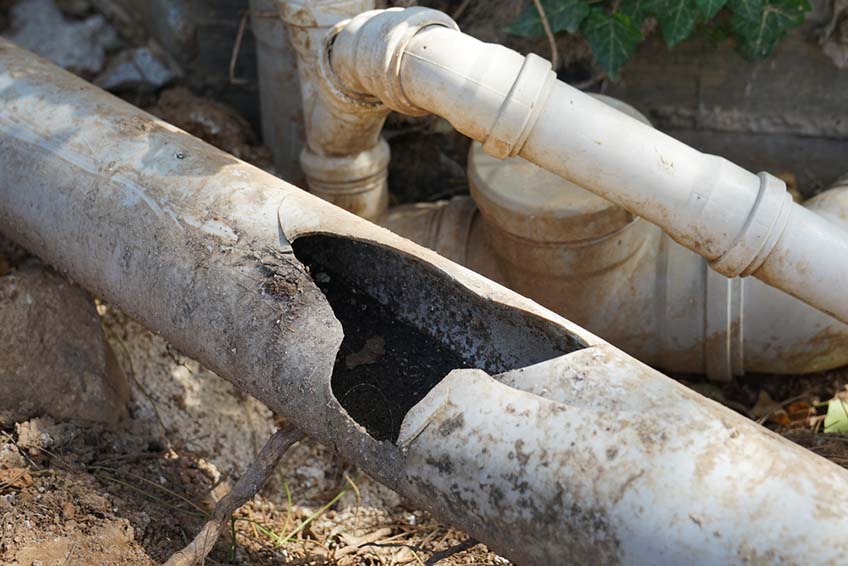 When faced with a sewer problem, deciding whether to repair or replace your sewer line can be quite difficult. So, how do you know which option is right for you? Speedy Rooter Plumbing, local experts in sewer line repair in Charlottesville, VA, shares the advantages and disadvantages of each solution:
Pros of Repair
One of the top advantages of sewer repair is that it is less expensive than replacement. Additionally, sewer line replacement requires excavating your yard, which can damage your landscaping and disrupt your daily routine. Sewer repairs are ideal if the damage to the sewer line is minor or contained to a very small area. Repairs are also a great option if the existing pipe is still stable and structurally sound.
Cons of Repair
While trenchless sewer repair may be less expensive than replacement, it also has several disadvantages. First, repairs are not always ideal. In some cases, the damage to the sewer line is too significant, and repairs are not enough to restore the pipe. Second, even if repairs are successful, they are often only temporary. This means that you may have to repair your sewer line again in the future, which can end up costing you more money in the long run.
Pros of Replacement
Once your new sewer line is installed, you won't have to worry about sewer pipe line repair or replacement for many years. Replacing your sewer line can also increase the value of your home.
Cons of Replacement
Replacing your sewer line can be costly and disruptive. While there are alternatives to traditional replacement, it is not always applicable for all kinds of sewer problems.
There is no easy answer when deciding whether to repair or replace sewer line. The best thing to do is to contact a reputable plumber like Speedy Rooter Plumbing. Our professional team will be able to assess the damage and the overall condition of your system and provide you with expert advice on the best course of action.
Contact us today to schedule an appointment.
When in need of basic and emergency plumbing services, call Speedy Rooter Plumbing. We are the team that you can trust for services from a reliable plumber in Charlottesville, VA, and nearby areas. We have a committed team of well-trained professionals waiting to address your needs. Call us today or fill out the form on this site to schedule your appointment.