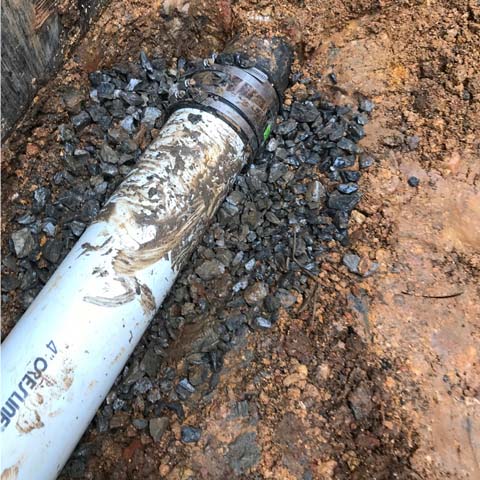 Having a broken sewer line can cause many problems; that's why you should get it repaired right away. While most homeowners are familiar with traditional repairs, at Speedy Rooter Plumbing, we offer quality trenchless pipe lining in Staunton, VA, a no-dig method of repair, as an excellent alternative to traditional methods. Read on to learn about the advantages of our trenchless repairs:
1. Less Time Consuming
One of the advantages of trenchless sewer repair is that it can be completed much faster than traditional repairs. Since there is no digging involved, most trenchless repairs like CIPP pipe lining can be completed within the day and with very little disruptions to your property. Note that a traditional sewer repair can even take up to three days for it to be done.
2. More Cost-Efficient
Trenchless repair and replacement are also more cost-efficient than traditional solutions. This is because less labor is needed when using the trenchless method. There is also no excavation required, which means you won't have to spend extra to restore your landscaping. Additionally, pipe lining companies do not need heavy equipment and days of work to finish the repair, which translates to lower costs.
3. Minimized Damage to Landscape
Damaged landscaping caused by excavation can be expensive to repair. For homeowners with well-manicured lawns, trenchless sewer pipe lining is the best method of repair as it requires very little to no digging. In some cases, our plumbers would only need to dig two small holes that serve as entry and exit points into your sewer lines.
To learn more about cast iron pipe lining and the different trenchless solutions that we offer, don't hesitate to contact Speedy Rooter Plumbing. We offer quality, efficient, and lasting services for residential property owners. Schedule an appointment with our professional team today.
When in need of basic and emergency plumbing services, call Speedy Rooter Plumbing. We are the team that you can trust for services from a reliable plumber in Charlottesville, VA, and nearby areas. We have a committed team of well-trained professionals waiting to address your needs. Call us today or fill out the form on this site to schedule your appointment.