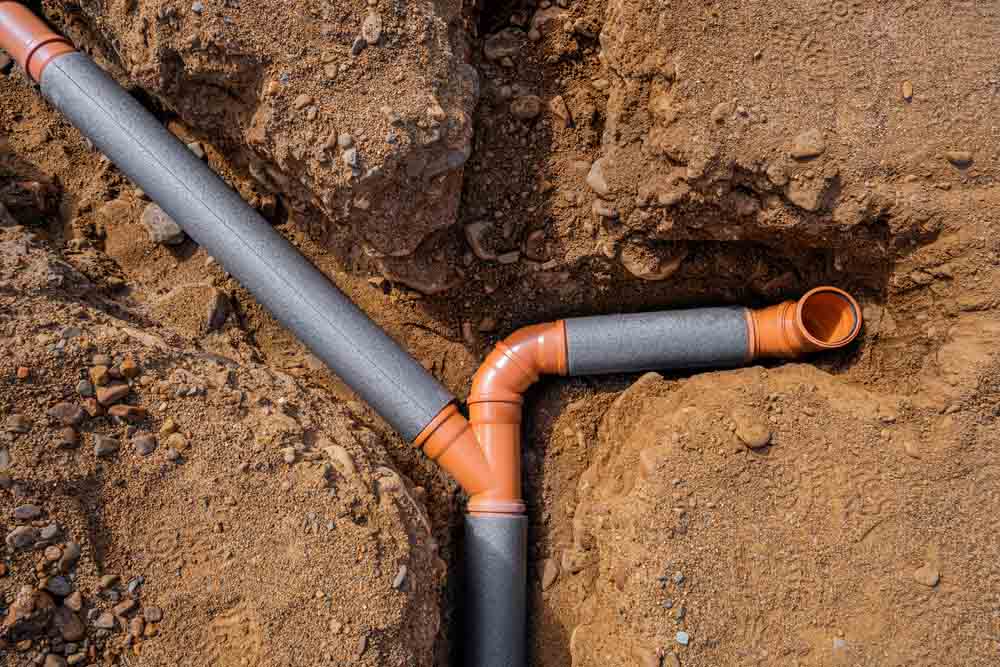 Replacing a sewer line is never an easy job and can often be expensive due to various factors. Knowing what these factors are will help you better understand the estimated cost of replacing your sewer line. Speedy Rooter Plumbing discusses these below:
Rerouting
If your sewer line is damaged due to tree root invasions, foot traffic, or other outside factors, we would need to reroute your entire line to prevent the issue from recurring. This means we would need more time and effort to finish the replacement, which can increase the costs. When this is done, however, you won't be needing sewer line repair in Charlottesville, VA, anytime soon.
The Length and Size of the Pipe
The longer the length of your sewer pipe, the more expensive it will be to replace it because it will take more time and materials. However, you can save money by opting to replace a severely damaged pipe rather than choosing sewer pipe line repair because the problem is less likely to recur.
Sewer lines also come in various sizes depending on the amount of water flow they're expected to handle. Trenchless sewer repair costs can vary significantly based on pipe size, so it's important to get an accurate assessment of your pipe size before replacing them.
Your Sewer Line Location
The location of the sewer line will also affect the sewer line replacement cost. Sewer lines located in difficult-to-access areas can increase labor costs, as special tools and additional man-hours may be required for installation.
Your Plumber
Different plumbing companies will have different rates for replacing sewer lines. However, this doesn't mean you should just choose the company with the lowest rate. Always ask them for a breakdown of their estimate and verify their credentials.
Replacing a sewer line is never an easy job and can often be expensive due to various factors. If you need to replace sewer line, look no further than Speedy Rooter Plumbing. Contact us today to schedule an appointment.
When in need of basic and emergency plumbing services, call Speedy Rooter Plumbing. We are the team that you can trust for services from a reliable plumber in Charlottesville, VA, and nearby areas. We have a committed team of well-trained professionals waiting to address your needs. Call us today or fill out the form on this site to schedule your appointment.